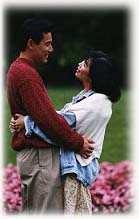 The Universal One Foundation is offering everyone the opportunity to connect with others of similar minds. By selecting this option under the COMMUNICATION section, your email address can be forwarded to others. Have spiritual pen pals around the world or meet kindred spirits in the flesh. To share your love and knowledge with another, is to strengthen those wonderful energies many fold.
We are all connected in spirit, but it is our minds that must also communicate. By connecting with others of similar spiritual interests, much love, understanding and true knowledge can be shared.

Like-minded connections may be online for you!
ABOUT US | CHAT ROOMS | MIND CONNECTIONS | SHOWCASE | INSPIRATION | ANGEL CONTACTS | COMMUNICATION | LINKS | HUGS-ONLINE™ | SOUNDS OF SPIRIT | COMMENTS | FROM THE CHILDREN | HOME