The Universal One Foundation is a non-profit organization that is dedicated to serving "The One" whole of existence, by offering a variety of services. One of the highlighted services includes providing "select" inspirational authors/speakers for business and personal group gatherings, lectures, seminars and workshops. Other services are provided through "Our" website, which include, but are not limited to, "Hugs-Online™", "Mind Connections" , the client "Showcase", "Sounds of Spirit" and "Angel Contacts".

Donations are greatly appreciated, yet never required for providing services. Donations from those who can afford them, insure that no one is ever turned away due to inability to pay. "Our" Love is shared unconditionally. This is "Our" way to keep "Our" money circulating within "The One"...The Universal One.


If you would like to make a donation, please send it to the following:



The Universal One Foundation

P.O. Box 333

Blanca, CO 81123

For More About Angel and Eric, please visit...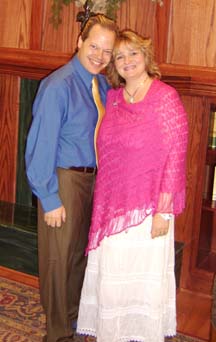 Founder & Co-Director
Eric & Angel Brodsky